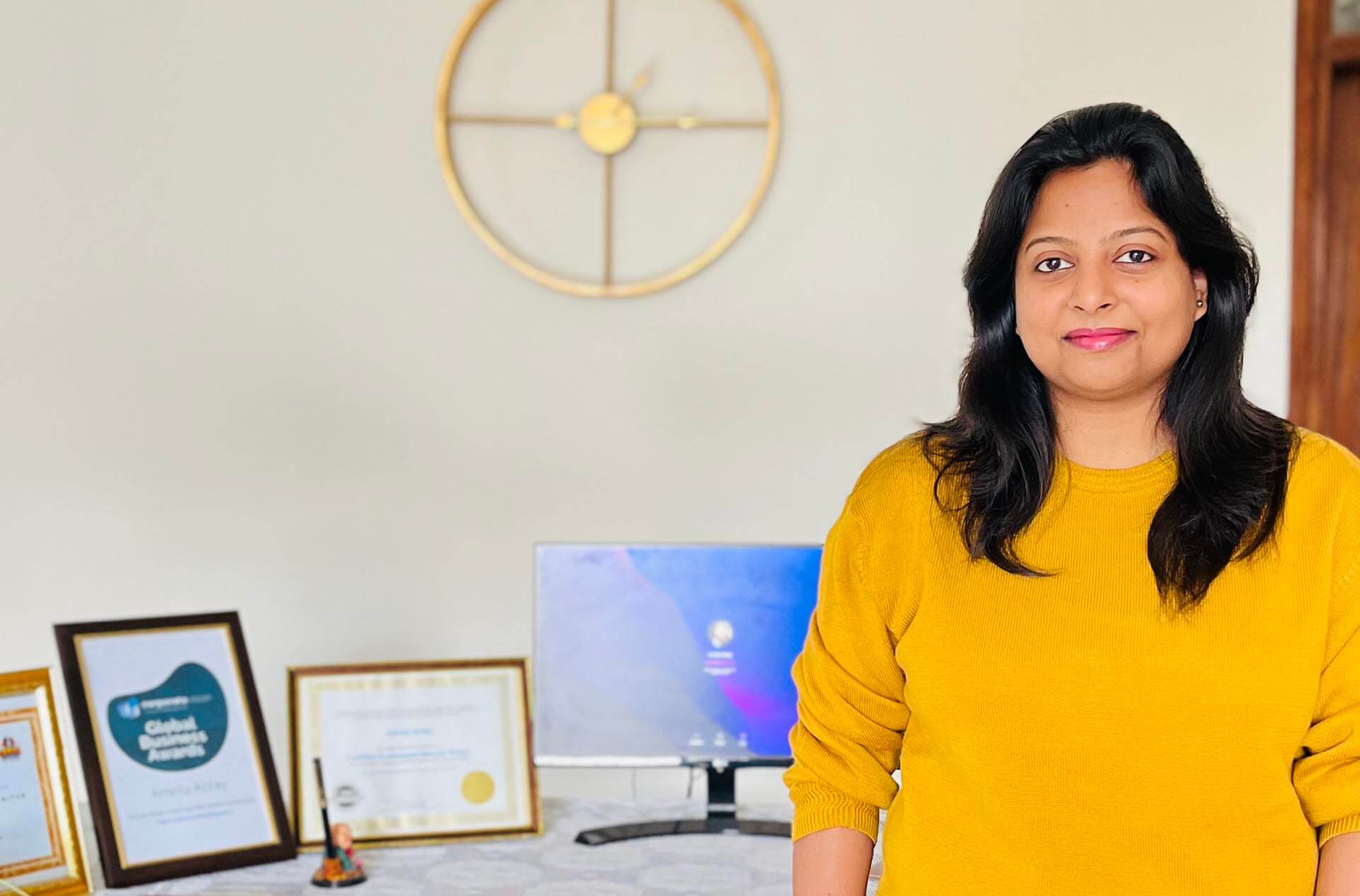 Coming from a Tier2 city, I know what competition means!
After engineering I witnessed my friends struggle to get a job!
Witnessed my work colleagues surrender to less pay and overwork in the name of job security!
When beginning my career in resume writing, I came across senior professionals who struggle to capture their journey on a piece of paper!
I wanted to help jobseekers of all age groups, but I had no answers to their problems.
After 120 Months, 3652 Days, 8000 Hours of researching, working, and learning I finally found the solution. Post helping my near and dear ones, I utilized my learning to help thousands of jobseekers across the globe.
Resume Writing and Editing
There are several popular Resume Writing Certifications (CPRW, PARW, CMRW and others) across the globe. All of them are created to distinguish the excellent quality of writing and resume expertise. In India, there are only a handful of certified writers, I am one amongst them; one of only two resume writers in India to earn the Certified Master Resume Writer Credential. Along with writing résumés, I make it a point to educate my clients about the tricks of job hunting and also give tips that will help them in the future. My list of tips includes Job Search Using Boolean Method, Keyword Optimisation, Résumé, JD Mapping, ATS etc.
Job Search Support
Consider me as a friend who will walk a mile with you during your job search Endeavor. As part of job search support, I will handle everything that comes under job hunting; be is uploading resumes on portals, customising resumes, and cover letters, connecting with HRs and pulling up relevant job opening. When it comes to job hunting, everything goes in the drain if the interview is not pitch perfect, I will also help you with mock interviews. We can discuss the answers that you are going to give. I can also help you with the career story that you can curate for the recruiter. This also includes a script for video resume if the HR asks you to submit one. Video editing is not included
LinkedIn Profile Writing
LinkedIn is an amazing platform for entrepreneurs and professionals. It is a social media site that allows for networking, job seeking, and sharing specialized information. Every day we meet numerous people, see various new faces, fashion and style, But "Notice" only a few…….One can say the same about LinkedIn profiles. As a jobseeker it is extremely crucial for you to get noticed and picked by recruiters. When writing LinkedIn profiles my motto is to make sure to place my client's personal and professional skills, achievements, and work history in such a way that an impactful story comes out of it.
Executive Profiles
One quote that I swore by is "First impression is the last impression" whether you are a job seeker, public speaker, coach, author, entrepreneur, or board member, it is best that you carry a document that will instantly gain a reader's attention. I design and write executive profiles that bring out your story in a crisp and professional manner. You can use the executive profiles or biographies when sending it directly to someone via e-mail.
Profile Branding
Whether you are a jobseeker, entrepreneur, or board member your social media image is important. So far, I have helped top-notch clients who were associated with organizations such as Big4, Fortune 10, Emerging Start-ups and more. I have prepared social media posts, articles, networking resume so as to improve client's brand image. It can be about your experiences, your knowledge in an area, or a professional opinion you would like to express. What you may not know is that writing articles and regular posts are important for personal branding. Your words become attached to your job and your profile becomes more visible to recruiters. Regularly posting on LinkedIn also helps to build your network and let your connections know about your domain understanding and knowledge.
Webinars
Through webinars, I make it a point to educate my clients about the tricks of job hunting and give tips that will help them in the future. I inspire audience with tips, strategies and proven methods that will help them land their dream job. My list of tips includes Job Search Using Boolean Method, Keyword Optimisation, Résumé, JD Mapping, ATS etc. I have given webinars for IEEE Travancore Hub, Jobsforher, Adore India, Malout Institute of Management, and Information Technology, Webind Education, SVKM's Usha Pravin Gandhi College of Arts, Science and Commerce, University College of Engineering Kariavattom, ITM Group of Institutions and many more.
One of the 44 resume writers world-wide to earn the Certified Master Resume Writer (CMRW) credentials (2nd Indian to earn the designation)
One of the only few Certified Professional Resume Writer (CPRW); certification awarded only to those who meet the global industry standards of professional resume writing
Member of CDI (Career Directors International) – A global member-based organisation of resume writer, career coaches and award-winning writers.
Member of Indian Authors Federation (IAF) – An Indian member-based organization of writers
Global Business Award Winner – Best Resume Writer of the Year 2021 (India)
I have been writing and editing resumes and helping job seekers for the past 10 years. So far, I have written more than 10K resumes (the numbers include bulk + individual resumes). I regularly work with clients from the United States, Canada, Gulf Nations, and Australia.
My clients get results, positive reviews, and regular client referrals are a testimony to that.
Industry Covered: Engineering (all fields), sales, marketing, advertising, events, finance & accounts, banking, construction, human resources, logistics, supply chain, safety, support services, information technology (IT), hospitality, tourism, healthcare, teaching and many more.
Name it, I have written it…
My Clients Get Results. Here's What They Are Saying
Amrita did a very good job in developing a very technical and executive level understanding of the nuances of the content. This was a difficult task. Her ability to articulate the flow and arrange the timeline is really top notch. I would highly recommend her especially to develop senior management resumes!
Amrita was quite fast and her edits were fine. She guided my statements into the resume very well and put them at the right place. Thanks Amrita for the prompt replies and a fine resume.
Thanks, Amrita for the excellent work. The resume and cover letter you revamped for me is an amazing transformation! I truly appreciate your time and talent. It was great to see that you transformed all details into a wonderful resume without any iterations. You got it right at the first draft itself. Great Work!! Will surely recommend to my other Friends as well.
I really appreciate the efforts put in by Amrita. She really managed to understand my profile in few conversations we had over this period. The profile is well described with appropriate headers and is supported by the proper content. She carries the perfect attitude with all the patience to understand the clients requirement. Moreover, her confidence to get the precise draft was convincing on every call and it reflected well in the document.  Happy with over all work on my resume.
I am immensely pleased that I dealt with Amrita on building my resume. She handled my case in such a good degree of responsibility and valuing the sensitive matter with utmost care.  I wish her good luck for future.
Amrita, Excellent. Able to understand, improve and present it very nicely as per my requirements. Appreciate your good work
Amrita did a great job constructing my resume. She was extremely responsive and always gave me a heads up on the schedule of the resume. On one instance when I overlooked a missing content, she was super prompt to call me and bring it to my notice. I really liked her proactive behaviour and sensitivity to clients' requirements. Well done Amrita…. you are a star ! :)
Thank you appreciate your quick turnaround. appreciate it.
Amrtia was very helpful during the entire process. She was prompt with her follow-up and was helpful with structuring my resume and managing the content. I am happy with my resume and thank her for the support!
Resume Developer, Amrita, did great job by choosing right words in terms of my experience to display in CV. Overall, I am happy with Amrita as a developer
It was great working with you, satisfied to the core of my heart. It was good work done and is well appreciated. Keep up the good work. All the best.
Anamika Dogra
May 14, 2022.
Working with Amrita was great! She was very professional and efficient. The only drawback in the process was at times during the day she don't answers her phone. The reason, she switches off her phone when she works on a draft. You will have to wait for her to call back or talk to her associate. No hard feelings as the end results were amazing, and I secured a job within 2 months of using her service.
Natraj Srinivasan
May 13, 2022.
I have never been so satisfied! Amrita created a professional resume that helped employers to notice me rather than their system automatically rejecting me. I'm really pleased with the procedure and the ease with which I was able to interact with Amrita. I would unquestionably recommend her services.
I hired Amrita for her skills and abilities. When we first got in contact, she offered to take a look at my current resume for free. This gave me the opportunity to decide if hiring Amrita would be beneficial and indeed it was. She made my resume 5x times better than what it was. I would not hesitate to hire Amrita again.
Manmeet Sharma
May 10, 2022.
I was looking for someone who can help me in job hunting and I came across Amrita. The job support service provided by her was reasonably priced. Within 3 months I received multiple job interviews. What I liked about her work approach was, she was extremely professional in her dealings. She regularly pitched my profiles to the HRs and kept me posted about the development in my profile. I owe my current job to Amrita's hard work. I would highly recommend her. Thanks a ton Amrita, keep up the good work.
Amrita Kolay has extensive experience of writing in different niches and her profiles tell a lot about her. I highly recommend her.
Sounak Maity
May 2, 2022.
I was looking for CMRW/CPRW to write my resume and I came across Amrita's profile. I took her service, and I got more than I expected. If anyone is struggling to write their resume, I highly recommend him/her to take Amrita's service. The "Profile Summary" section written by her is mind-blowing! I will definitely come back to her to re-write my resume in future.
vasanth pandiaraj
April 8, 2022.
It was immense pleasure working with Amrita on tailoring my profile. She really nailed it the way I was expecting. Her dedication towards her work is extremely outstanding. Defiantly would recommend her art of work. In addition to that I should say because of work I got landed up in getting job in one of the pioneer organisation.
Neena Manoj
March 28, 2022.
keyour parikh
March 24, 2022.
Amrita is very good at what she does. I am very happy with the way she handled my brief and was not at all hesitant in taking feedback and changes. In fact 2 week after I approved the final version of my Resume she made further alteration and changes on my request. I will definitely recommend her to all looking for Resume writing services
nandakumar raghavan
March 2, 2022.
Feel free to reach out 5 Days a Week
Word of assurance-I reply to email within 24 to 48 hours.
* Limited after hours and weekend phone appointments available on request.
I understand it can be tricky trying to find a job when you've already got one, and getting in touch with resume, LinkedIn profile and other professional writing services can be a daunting task. Don't hesitate to reach out, if you have any special requests. I will make sure to align my writing and career consultancy services as per your requests and requirements.
Stay focused and motivated at all times to move forward.